Fotoblog: Bowen Island Deel 2: Waterval /Photoblog: Bowen Island Part 2: Waterfall
~ for English, please scroll down to the blue text ~
Voordat Nancy mij naar Rivendell bracht liet ze me eerst zien welk pad ik kon lopen om bij de waterval en de vistrap uit te komen. Het was tijd om dat pad op te zoeken en te zien hoe de waterval zou zijn. In Nederland zijn weinig watervallen om te fotograferen, dus ik keek er zeer naar uit om mijn eerste foto's van een waterval te maken.
Before Nancy brought me to Rivendell, she showed me the trail which leads to the waterfall and the fishladder. It was time to look for that path and to see how the waterfall looked like. There are only a few waterfalls in the Netherlands to photograph, so I was very excited and looking forward to take my first pictures of a waterfall.
Het was een prachtig pad door het bos. Met mijn paraplu, regenjas en camera liep ik zingend door de regen. Eigenlijk kon de regen me niet zo deren, ik genoot van alles wat ik zag en vroeg me af wat de mensen die ik tegenkwam wel niet van me dachten dat ik daar in dat slechte weer, lachend met mijn camera rondliep 😉 Zij konden echter niet weten hoe dit voor mij voelde om daar zo vrij door het bos te lopen na al die jaren binnen. Ik kwam een prachtige boom tegen, zo symbolisch voor een nieuw begin.
It was a beautiful trail through the woods. I was walking with an umbrella, raincoat and my camera, while I was singing in the rain. Actually the rain didn't bother me that much, I enjoyed all the beautiful views and sceneries and wondered what all the people I met on the path would think of me, that I was walking in that bad weather with a camera and a smile on my face. Of course they couldn't know how free I felt, walking in the woods after all those years inside. I came along a beautiful tree, which for me was the perfect symbol of new beginnings.
Na een tijdje hoorde ik het geluid van stromend water en door de bomen kon ik de waterval en de vistrap zien. Maar het was donker en nat onder de bomen, waardoor het bijna niet te doen was om een foto te maken en ik kon niet echt dichtbij komen. De vistrap was nog enigszins te zien en te fotograferen, hoewel niet helemaal zoals ik dat wilde, maar de waterval was amper te zien en fotograferen kon al helemaal niet. Wat een teleurstelling!
After a while I heard the sound of running water and through the trees I could see the waterfall and the fishladder. But it was very dark and wet underneath the trees, which made it almost impossible to take sharp photos and I couldn't come any closer from that point. I could take a photo of the fishladder, but it wasn't exactly what I had in mind. The waterfall however was hard to see and it was not possible at all to take a photo. What a disappointment!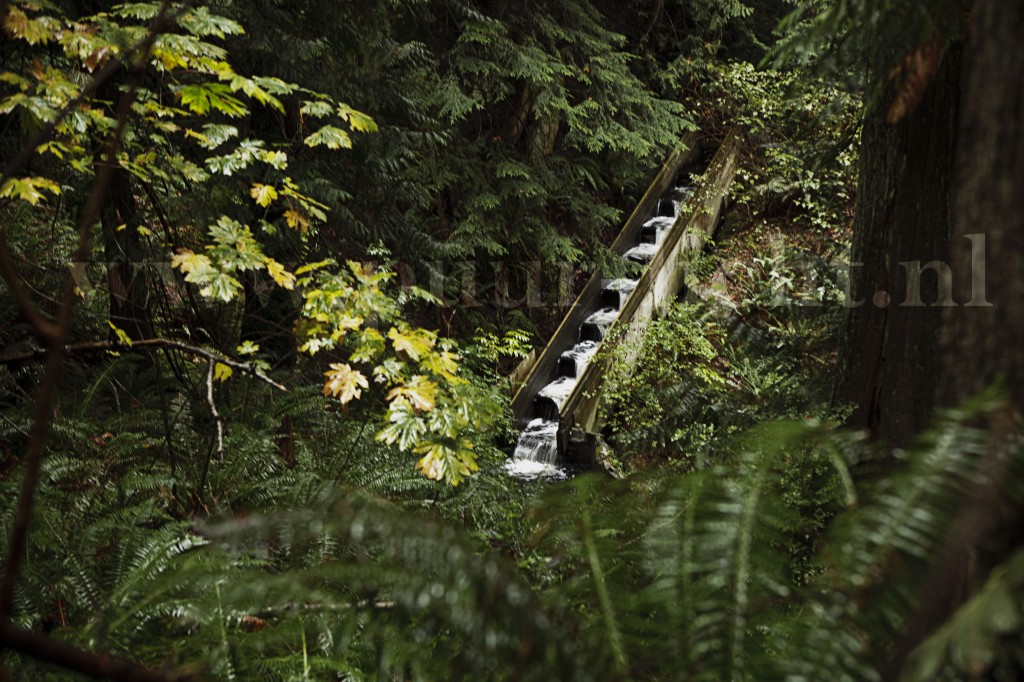 Dus vervolgde ik het pad en probeerde te genieten van de bomen en de bladeren, maar die waterval… dat was toch waar het om ging.
So I continued the trail and tried to enjoy the leaves and trees, but the waterfall was what I was hoping for.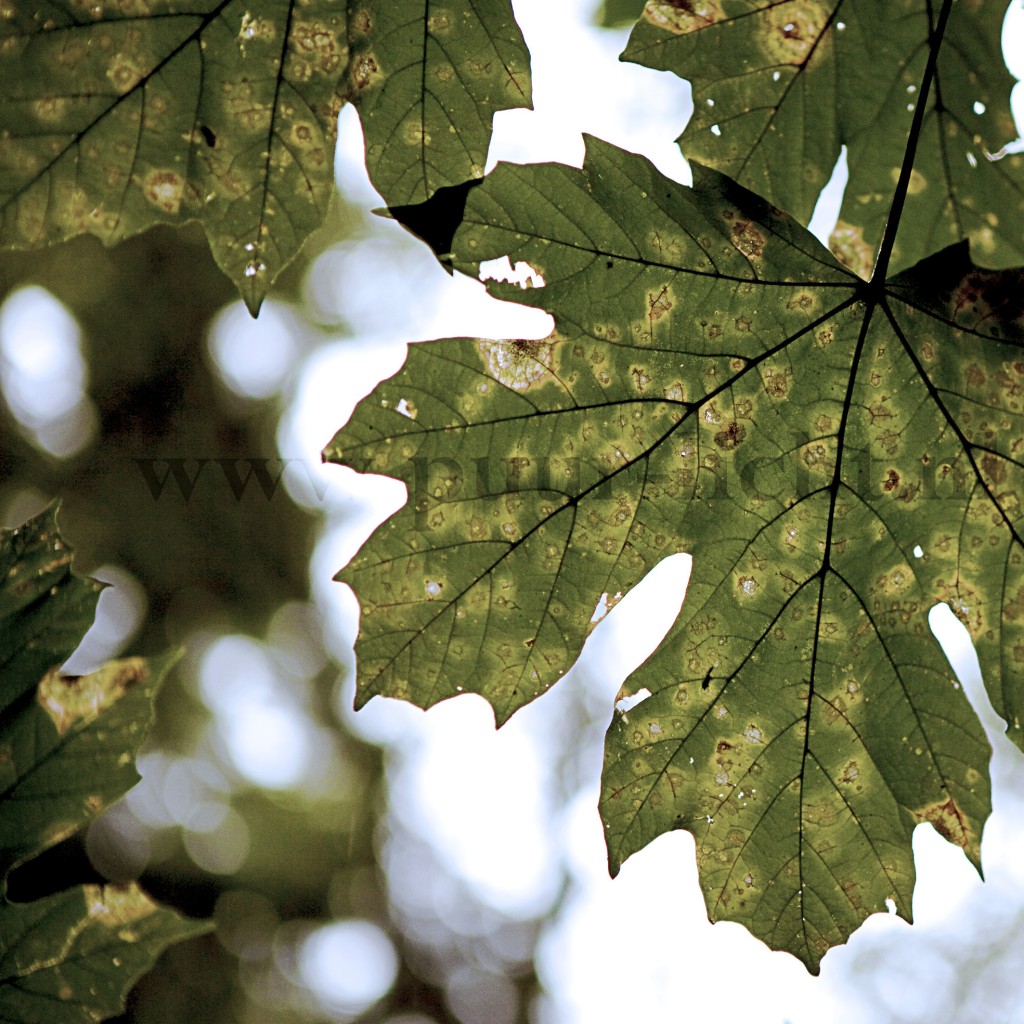 Toen kruisde ik nog een pad. Dat pad bracht me dichterbij de waterval! Ik was zo blij en dankbaar, dat ik nu toch dichterbij kon komen. De waterval was prachtig, maar vanaf het pad kon ik nog steeds niet fotograferen zoals ik dat wilde. Alleen vanuit de hand, maar dat is niet de beste manier als je een waterval op de foto wilt krijgen.
Then I came across another path. This path brought me closer to the waterfall! I was so happy and grateful, now I could come closer. The waterfall was beautiful, but from the point where I was standing on the path, I couldn't photograph it either in the way I wanted it. Only from my hands, but that is not the best way to photograph a waterfall.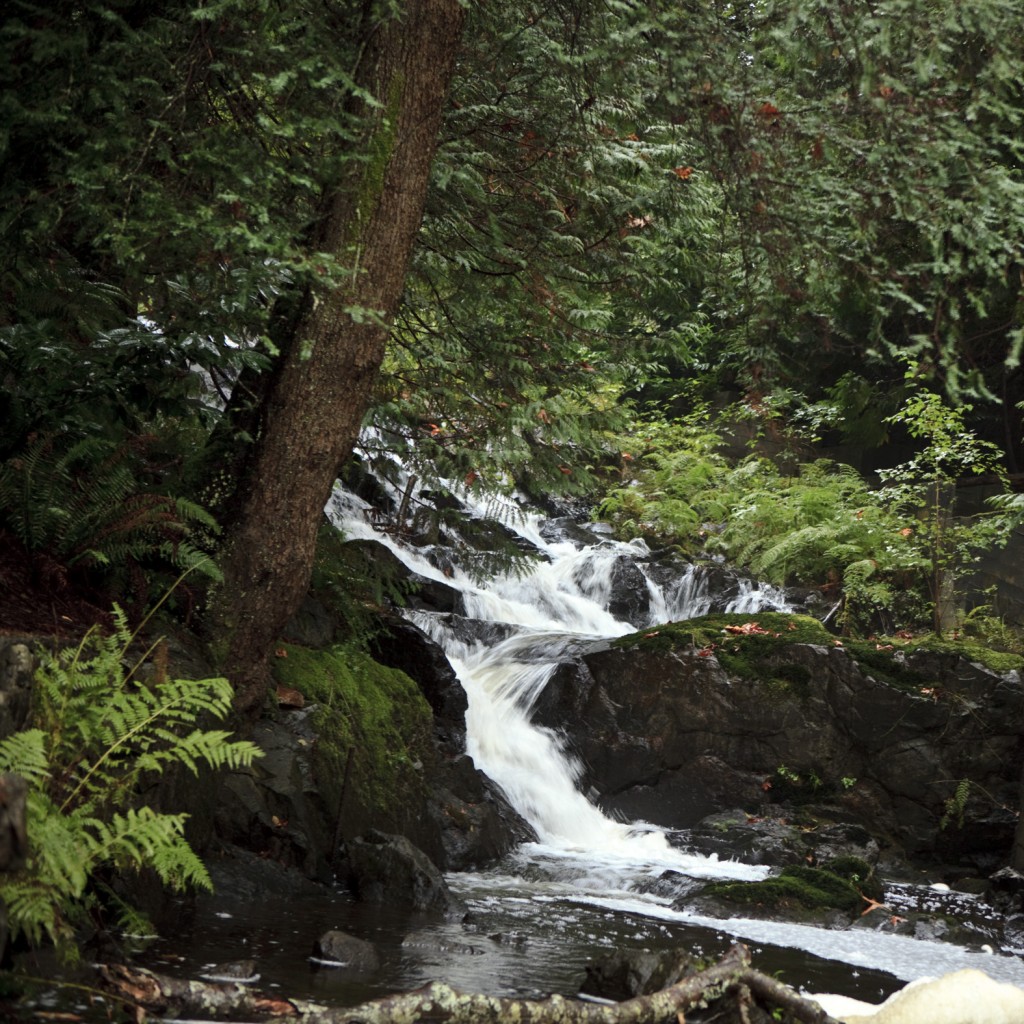 Ik had mijn statief nodig, maar dat was nu juist niet mogelijk vanaf de plek waar ik stond. Ik ben echter niet voor één gat te vangen, dus ik wist wat ik moest doen, want er was wel een plek waar ik kon staan EN fotograferen :). Dus stapte ik over het water, in de modder, op de rotsen in allerlei creatieve houdingen met mijn camera, statief en die paraplu, terwijl het nog steeds regende, maar het was het allemaal waard!
Ik was echter erg blij dat er geen andere mensen waren, tenminste niet voor zover ik mij daar bewust van was, want ik denk dat het er voor anderen erg lachwekkend uitgezien moet hebben,  maar ach… ik heb nooit gezegd dat ik helemaal normaal ben 😉 want als ik een foto in gedachten heb dan geef ik niet snel op voordat die foto ook daadwerkelijk gemaakt is.

I needed to use my tripod, but again, that was not possible from where I was standing. But I am not a person who gives up very easily, this time I knew what to do, because there was a point where I could stand AND photograph 🙂
So I stepped across the water, in the mud, on the rocks, in all kind of creative moves with my camera, tripod and my umbrella, because it was still raining, but it was all worth it! I am very happy there was no other human being there, or at least no one that I was aware of, because I think it must have been very funny to watch… but hey, I never said that I was normal  😉 and when I want a photograph I am willing to do all that is in my ability and don't give up that easily 🙂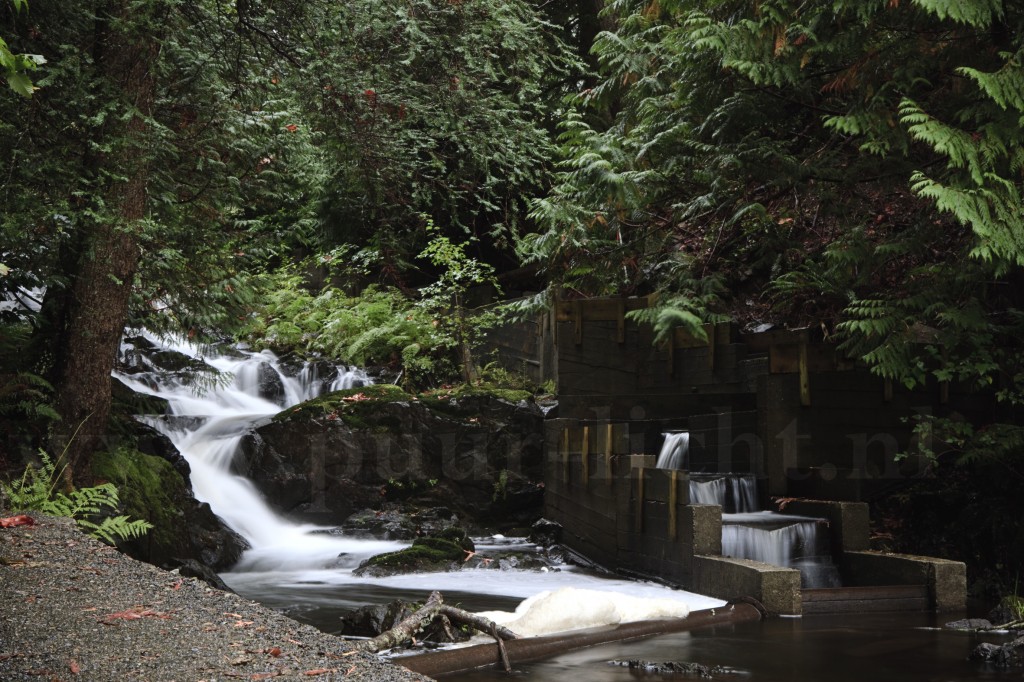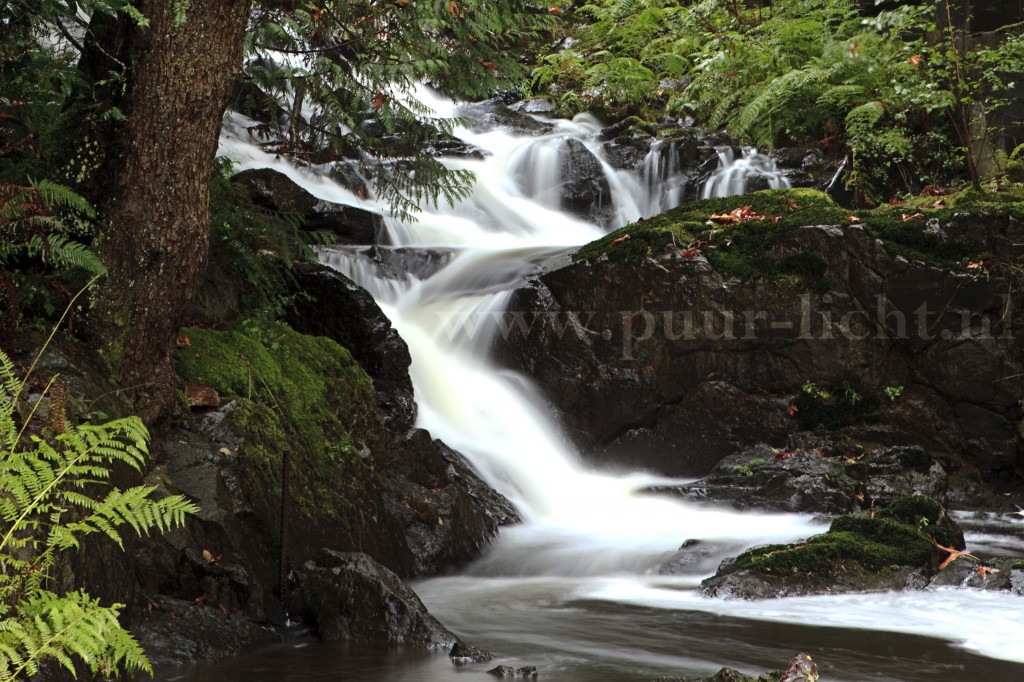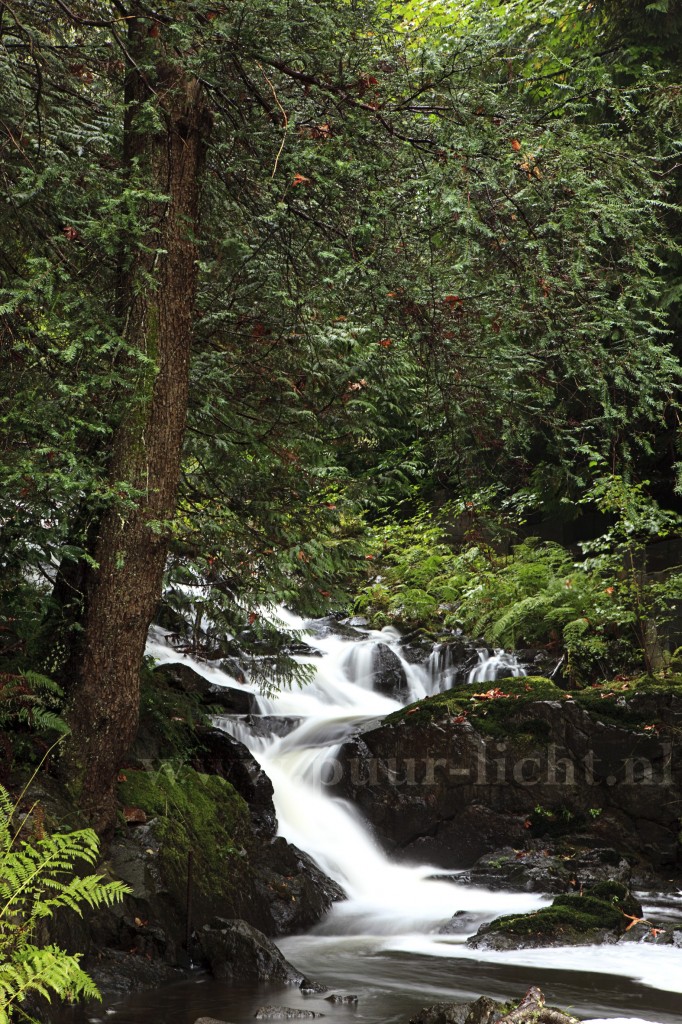 Wat een prachtige plek en wat een geweldige energie. Het geluid van het stromende water langs de rotsen klonk als muziek in mijn oren en ik heb er lange tijd naar staan luisteren.
Wat a beautiful place and what a very good energy there was. The sound of the running water along the rocks was like music for my ears and I listened to it for quite some time.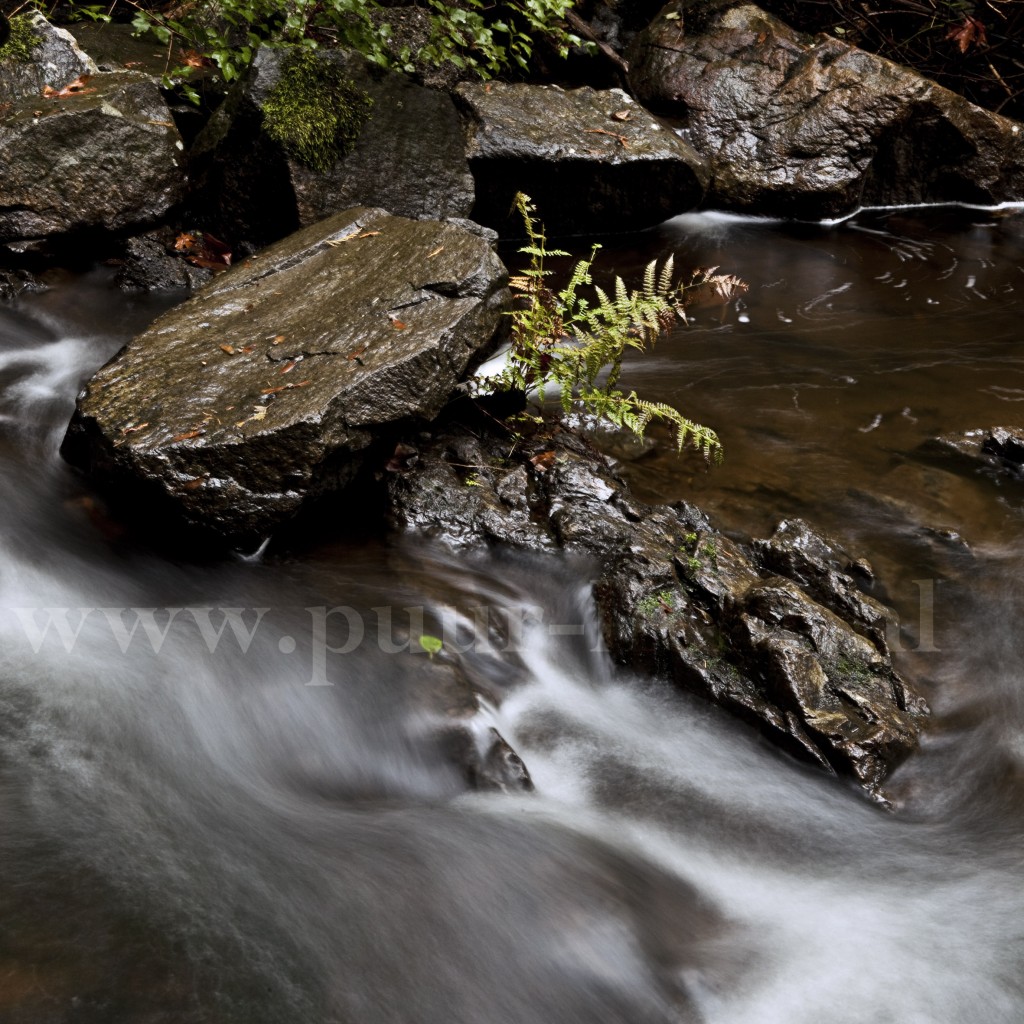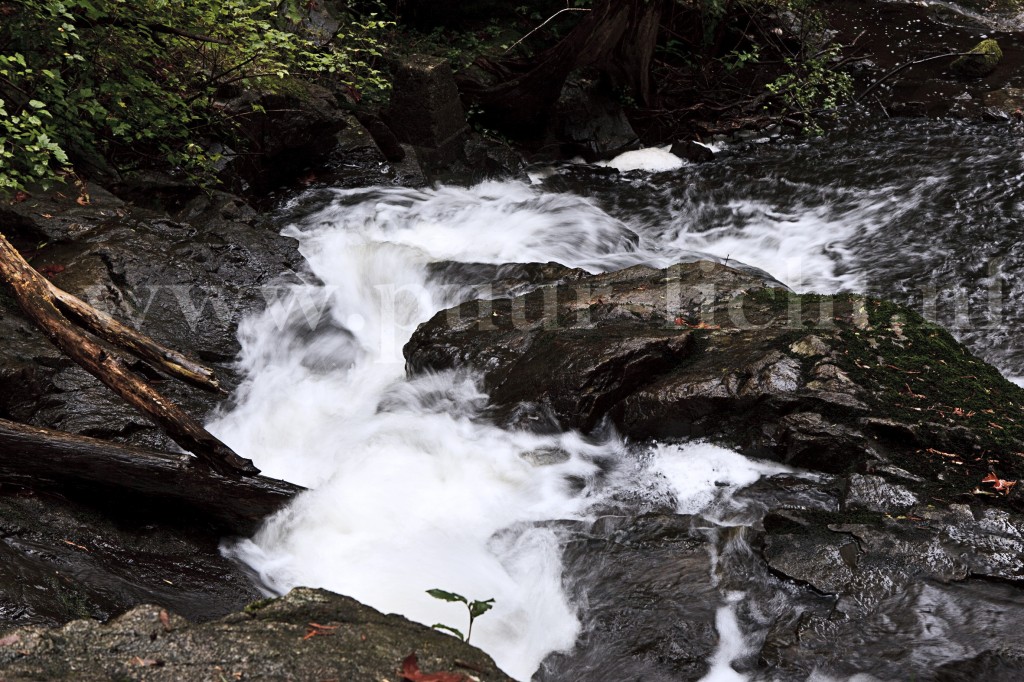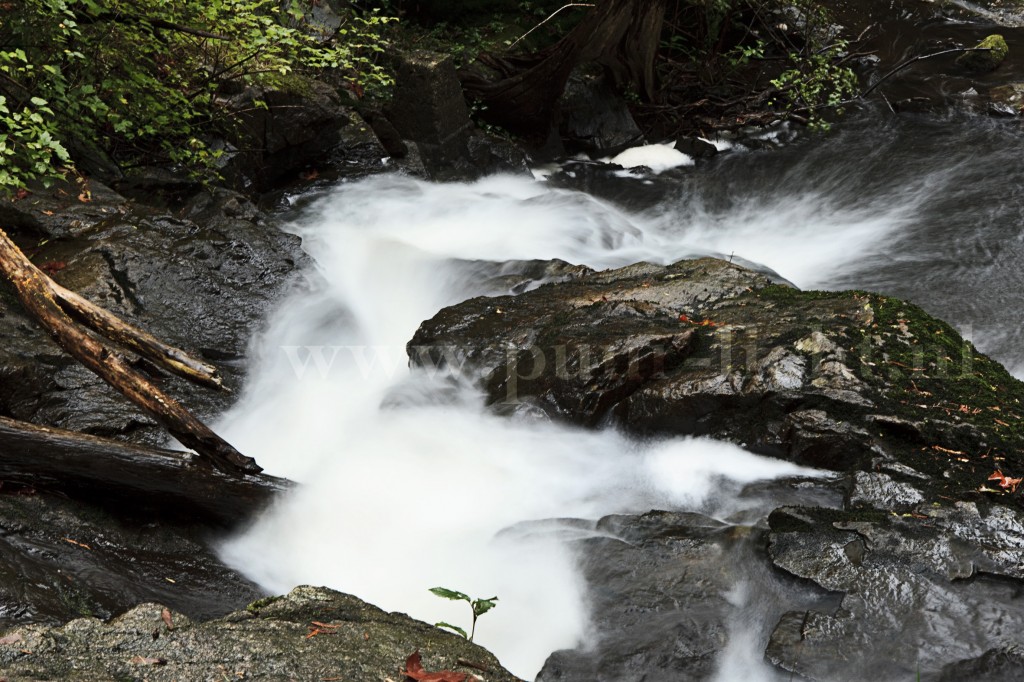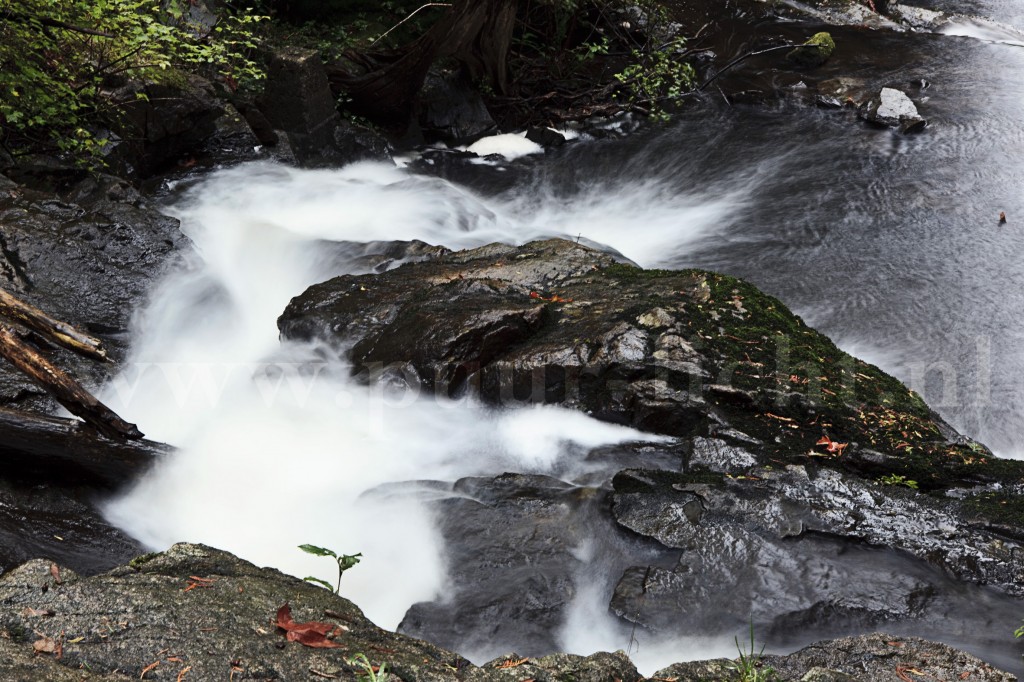 Eén laatste foto van die prachtige boom. Wat een plek om te groeien 🙂
One last shot of that amazing tree. What a place to stand!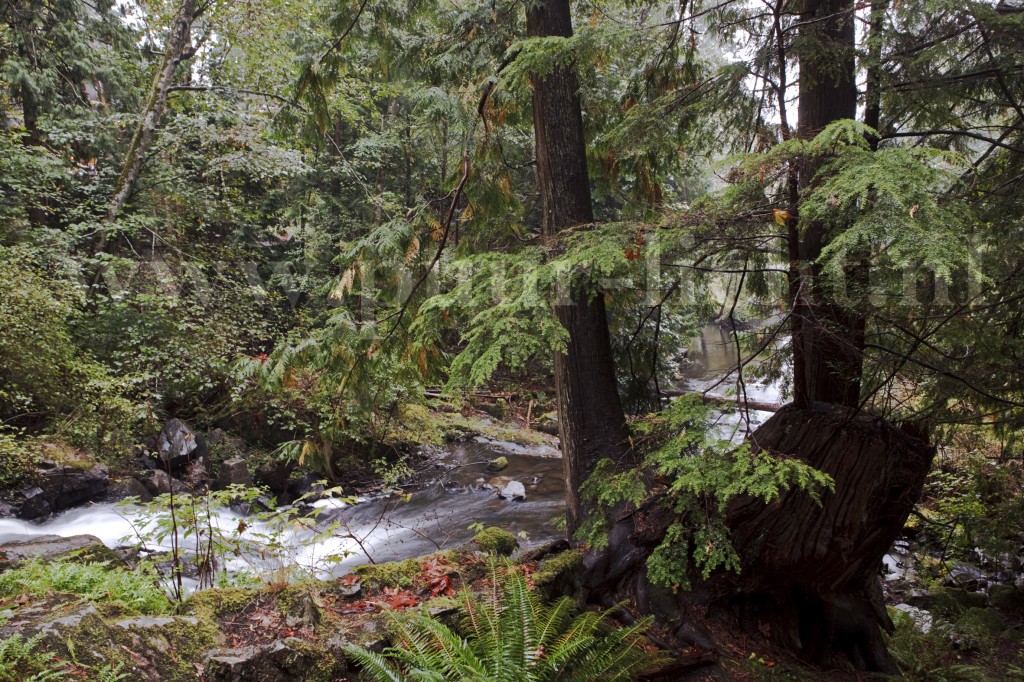 Toen keek ik hoe laat het was en zag dat het tijd was om verder te gaan want ik wilde het meer nog fotograferen voor het te donker werd en niet te vergeten: "OPA"
Wordt vervolgd… in mijn volgende blog.

Then I saw that it was time to continue my path,  because I wanted to photograph the lake before it was too dark, and of course, absolutely not to forget: "OPA".
To be continued … in my next blog.