~For English, please scroll down to the blue text~
Voor de mensen die mij niet kennen en die zich afvragen wie ik ben en waarom ik doe wat ik doe, geef ik graag een korte toelichting.
Mijn hele leven heb ik gemerkt dat ik anders in het leven stond dan anderen,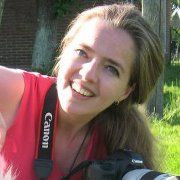 maar me aangepast aan de samenleving, niet wetende over wat voor gave ik beschikte. Het enige wat ik wist was dat ik veel voelde en dat ik graag mensen wilde helpen, al wist ik niet hoe en dat ik absoluut geen dokter wilde worden. Na enige afweging besloot ik om rechten te gaan studeren en kinderrechter te worden, zodat ik kinderen kon helpen. Op mijn negentiende werden mijn plannen echter grondig in de war geschopt. Ik werd erg ziek en de artsen konden me niet uitleggen wat ik had. Alles werd toegeschreven aan de ziekte van Pfeiffer die werd ontdekt, maar wat ik ook probeerde, ik knapte niet op. Na 3 maanden thuiszitten had ik het wel gezien en snakte ik naar dingen doen en dus pakte ik mijn studie maar weer op, ook al functioneerde ik op wilskracht, omdat ik me allesbehalve beter voelde. Intuïtief wist ik dat er iets mis was met mijn lever, maar de artsen wilden me niet geloven. Dat was het begin van mijn strijd. Volgens de artsen zat het tussen mijn oren, en moest ik maar gewoon doorgaan en genieten van het leven. Ik was immers jong en had mijn hele leven voor me. Omdat thuiszitten voor mij geen oplossing was en iets waar ik me zeker niet beter door voelde, heb ik dus geleefd, gestudeerd, gevochten om een normaal leven te leiden, maar het werd al moeilijker en moeilijker. Na mijn afstuderen ging ik werken op de rechtbank en wat voor mijn collega's zo makkelijk leek, was voor mij een nachtmerrie. Het moeten werken met criminelen en verslaafden was voor mij gewoon niet mogelijk, ik voelde me zo ziek in hun nabijheid en kon 's nachts niet meer slapen. Ik dacht werkelijk dat er iets mis was met mij, niet beseffende wat er met me aan de hand was, en waar het door veroorzaakt werd. Het enige dat ik wist was dat ik steeds zieker werd, mijn lever het steeds zwaarder kreeg en het normale leven voor mij meer en meer een strijd werd.
In januari 2004 stortte ik in. Ik kon bijna niet meer bewegen en eindelijk gaf ik toe… nog langer zo doorgaan was gekkenwerk. Ik moest maar een weekje in bed kruipen en dan zou het wel weer beter gaan dacht ik. Dat was het begin van een periode van ruim 5 jaar in bed, waarbij alle lichamelijke functies achteruitgingen, ik overgevoelig werd voor licht en geluid, mijn bijna fotografische geheugen volledig verdween en ik bijna niets meer in me opnam, en elke beweging die ik maakte, elke stap die ik zette aanvoelde als een marathon. Ik weet niet meer hoeveel artsen en therapeuten ik gezien heb, maar alles wat een mogelijke oplossing kon bieden heb ik geloof ik geprobeerd, echter zonder blijvend resultaat. Ik was stervende, dat was wat ik wist en zelfs mijn huisarts zei me uiteindelijk, dat als er niets zou veranderen dat ik het niet zou overleven.
Dat was het moment dat ik realiseerde dat ik van de medische wereld geen hulp te verwachten had en dat als ik zou willen overleven dat ik zelf iets moest doen. Ik moest mijn eigen dokter worden en dus begon mijn zoektocht op internet. Ik had echter geen idee waar ik moest beginnen en op een dag, waarop ik zo zwak was dat ik na 2 uur op het toilet nog altijd niet de kracht had om op te staan heb ik smekend omhoog gekeken en gevraagd of er iemand is die me zou kunnen zien of horen en of diegene me dan alsjeblieft wilde helpen.
Dat was het moment dat mijn spirituele kanalen veel verder geopend werden. Ik zag mijn eigen ziel terugkeren in mijn lichaam en hoorde een stem. Op dat moment wist ik werkelijk niet wat me overkwam, er was niemand in mijn directe omgeving die deze gave heeft, dus ik was er niet mee bekend en dacht dat de artsen nu werkelijk gelijk kregen, ik was gek geworden en begon dingen te zien en te horen…
Maar wat had ik te verliezen? Als ik niets deed, ging ik dood. Als ik die stem die mij aanwijzingen gaf hoe ik mezelf moest genezen volgde, had ik misschien een kans. En dus besloot ik om de aanwijzingen te volgen. En zo werd ik geleid naar de juiste voeding, juiste medicijnen, juiste artsen die me konden helpen en uiteindelijk werd mijn intuïtie na 16 jaar bevestigd, mijn lever werkte niet goed en mijn lichaam sloeg de afvalstoffen op, met alle gevolgen van dien. Een lange periode van ontgifting begon maar met resultaat. Ik kon na jaren binnenzitten weer 1x per week naar buiten, kon weer mijn eigen eten maken en binnenshuis redelijk bewegen. Het ging de goede kant op.
In 2009 schafte ik mijn eerste SRL camera aan, omdat ik mijn spieren wilde trainen en dus wilde wandelen, maar niet om de paar meter wilde stoppen en vragen krijgen van mensen of het wel goed met me ging. Ik dacht dat als ik een camera mee zou nemen en zou fotograferen dat ik dan van vragen verschoond zou blijven en rustig kon wandelen en trainen. Maar al na 1 dag met mijn camera in de natuur bleek dat het andersom zou zijn. Ik nam niet mijn camera mee omdat ik wilde wandelen, nee, mijn camera dwong mijn benen te lopen omdat ik perse wilde fotograferen. Wat een energie maakte het in me los, wat een vreugde. Mijn camera werd mijn beste therapie, totdat mijn gidsen me naar dokter en master Zhi Gang Sha stuurden.
In juli 2010 ontving ik een email met daarin een beschrijving van het evenement van dr. en master Sha in Nederland in oktober 2010. Maar het evenement werd gehouden 2 uur reizen bij mij vandaan, iets wat ik op dat moment absoluut niet kon. Ik kreeg door dat ik moest gaan, maar schoof dat terzijde want ik wist niet hoe ik daar moest komen. 3 maanden later kreeg ik een herinnering per email dat het evenement die week zou plaatsvinden. Opnieuw kreeg ik door dat ik moest gaan, en dus had ik geen keuze. Ik had geen idee wie dr. en master Sha was, wat deze man voor mij kon doen, maar ik vertrouwde mijn gidsen inmiddels blindelings en wist dat ik naar de introductieavond moest gaan. Dus vroeg ik mijn gidsen me de kracht te geven om er te komen en ben gegaan.
Daar aangekomen zeiden mijn gidsen me, terwijl ik in het publiek zat te wachten tot de avond zou beginnen, dat mijn zoektocht naar mijn gezondheid na 17 jaar was voltooid en dat ik student moest worden van dr. en master Sha. Ik was zo verrast door deze boodschap nog voor de avond begon dat ik toch wel erg nieuwsgierig werd. Maar toen de avond eenmaal begon viel mijn mond open van verbazing. Alles wat ik in de jaren ervoor via mijn gidsen te horen had gekregen werd door dr. en Master Sha onderwezen, alleen gaf hij me ook de ontbrekende schakels. Nu begreep ik waarom ik student moest worden, dus ik hoopte informatie te verkrijgen over hoe ik dat dan kon worden.
In de pauze had ik het geluk Master David Lusch te ontmoeten, één van de topleraren en wereldwijde vertegenwoordigers van dr. en master Sha. Vanwege mijn zeer ernstige situatie raadde hij me aan om naar de Soul Healing avond te komen de volgende dag, waarbij dr. en master Sha healings zou geven aan mensen in het publiek. Lichte paniek ging door me heen hoe ik dat dan moest doen de volgende dag, maar ik kreeg meteen van mijn gidsen te horen, dat ik inderdaad terug moest gaan, dus antwoordde ik dat ik de volgende dag terug zou komen.
Als door een wonder had ik inderdaad voldoende kracht om terug te gaan. Die avond in het publiek werd ik heel erg ziek, maar ik kreeg de informatie door dat dat de manier was voor mij om dr. en master Sha te spreken en dat ik geduld moest hebben. Dus bleef ik rustig afwachten wat er zou gebeuren. Aan het einde van de avond had ik inderdaad daardoor de mogelijkheid om een persoonlijk gesprek met dr, en master Sha te hebben. Alles wat ik in de loop der jaren over mijn eigen gezondheid had ontdekt werd door hem bevestigd, maar hij gaf me veel meer. Hij gaf me ook uitleg over waarom dit allemaal gebeurd was, wat hij voor mij  kon doen en nog belangrijker hoe ik mezelf kon genezen en anderen kon helpen. Ik had eindelijk mijn doel bereikt. Een zeer intensieve periode van zelfheling, studie en ontwikkeling onder zijn leiding begon, maar het was de mooiste tijd van mijn leven. Eindelijk begreep ik wie ik was, welke gave ik had, wat ik anderen te bieden heb en hoe ik het verder kan ontwikkelen.
De gave die ik heb was niet langer een last maar een zegen en mijn belangrijkste bezit. De soulhealingstechnieken van dokter en master Sha waren de oplossing voor al mijn lichamelijke, emotionele, mentale en spirituele blokkades en deden mij in alle aspecten van mijn leven groeien. Stap voor stap knapte ik op, kreeg ik weer controle over mijn leven en ging er een hele nieuwe wereld voor mij open. De wereld van helderziendheid, heldervoelendheid, helderhorendheid,  helderwetendheid en healings. Al mijn vragen werden beantwoord.
Ik leerde hoe ik mezelf kon genezen, hoe ik mezelf kon ontwikkelen en hoe ik anderen kan helpen. Ik leerde mijn gaven te gebruiken en beter te communiceren met de zielenwereld. Ik leerde hoe ik het licht via mijn lichaam kan doorgeven aan anderen. Ik leerde hoe ik een kanaal kan zijn.
Na 2 jaar intensief de oefeningen doen en studeren en vele behandelingen te hebben ontvangen, was ik zover dat ik duidelijk resultaat zag en mijn leven stap voor stap terug kreeg.
Dat was waar ik zo lang van had gedroomd. Dat wat de medische wereld in Nederland mij niet kon teruggeven, mijn gezondheid, bracht dr. en Master Sha en soulhealing bij mij terug. En het bracht me nog veel meer. Mijn leven is totaal veranderd. Het leven van mijn dierbaren is veranderd. En ik ben in staat om ook anderen te helpen op een manier die ik niet voor mogelijk had gehouden. Datgene wat ik als kind al wilde, maar waarvan ik niet wist hoe, dat is nu op een heel bijzondere manier ingevuld. De vreugde die het schenkt om datgene wat mijn leven heeft gered, door te geven aan anderen is ongekend. Wat de artsen niet konden doen, kon ik zelf doen door deze simpele technieken en door het openen van mijn kanalen. Mijn leven verkreeg een rijkdom waarvan ik het bestaan niet eens vermoedde.
De gave, de kennis en de ervaring die ik heb, deel ik graag met anderen die om wat voor reden dan ook niet gelukkig zijn met het leven dat ze leiden.
Soulhealing werkt niet alleen bij ziekten, maar ook bij relatieproblemen, financiële problemen, intelligentie en vele anderen aspecten van het leven. En het is zo simpel. Simpel en effectief!
Het openen van je spirituele kanalen is niet iets wat is voorbehouden aan een selecte groep, iedereen kan het ontwikkelen, iedereen kan communiceren. Het is wat iedere baby kan als hij geboren wordt. Naarmate we ouder worden verleren we die gaven, maar je kunt het terugkrijgen en de boodschappen van de zielenwereld ontvangen. Je kunt jezelf op deze wijze helen en ieder aspect van je leven transformeren en ik kan je uitleggen hoe je dat kunt doen, ook al is er niet bij iedereen altijd direct resultaat. Soms vergt het tijd en volharding.
Het is niet mijn intentie om mensen afhankelijk van mij te maken. Het is de bedoeling dat ik je uitleg hoe je zelf je eigen leven kunt veranderen en hoe je zelf de blokkades in je leven kunt opheffen. Ik kan je leren om meer licht en plezier in je leven terug te krijgen door middel van het toepassen van simpele technieken en ik kan je door middel van healings ondersteunen, zodat het resultaat sneller bereikt kan worden.
Sinds 15 december 2011 ben ik een gecertificeerd Divine Healing Hands Soulhealer,  op 19 oktober 2014 ben ik gecertificeerd tot Divine Soul Healing Teacher and Healer.  op 7 april 2015 ben ik gecertificeerd tot Divine Direct Soulcommunicator en ik volg momenteel de opleiding tot Divine Channel en WorldWide Representative van Dr. en Master Zhi Gang Sha om mijn gaven te vergroten en ik word daarbij zeer intensief getraind en begeleid. Er zijn slechts 400 mensen over de hele wereld geselecteerd om aan deze opleiding deel te nemen, en ik voel me dan ook zeer vereerd dat ik daar deel van uitmaak.
Mijn kennis en vaardigheden zullen dus altijd up to date zijn en zich verder ontwikkelen.
Indien u meer wilt weten over soulhealing of indien u zelf op zoekt bent naar een effectieve manier om uw leven te verbeteren, lees dan verder op de andere pagina's op deze website of neem contact met mij op. Ik heb deze gave niet gekregen voor mezelf. Ik heb deze gave vooral om anderen daarmee te helpen, hetgeen ik dan ook graag zal doen voor een ieder die mijn hulp vraagt.
Ook vindt u meer informatie op mijn Blog: My Tao Healing Journey to the Purest Light: About Hope, Healing of my Chronic and Life-threatening Condition and Happiness.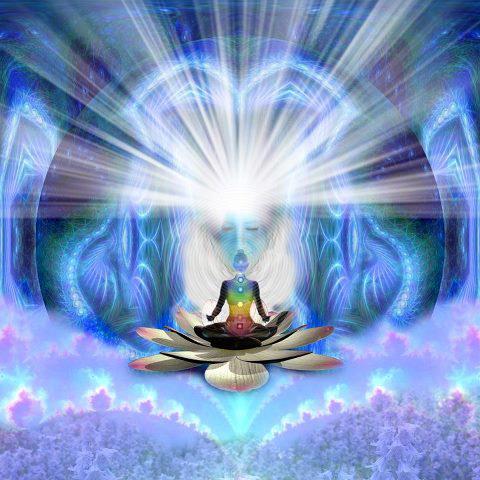 MY STORY
For those who don't know me and wonder who I am and why I do what I do, I happily write this short introduction.
For as far back as I can remember I noticed that I experienced life differently than the people around me. But I adjusted myself to society,  unaware of the gift I had. All I knew was that I was very sensitive, and that I wanted to help people. What I didn't know was how to do that. I knew I didn't want to become a medical doctor, so after seeking some advice, I decided to study law. I decided I wanted to become a Juvenile Judge, so I could help children in need. But then, when I was 19 years old, I got very ill, and those plans were completely turned over. The medical doctors couldn't give me a proper diagnose.  They sent me home to rest and no matter what I tried, nothing helped to feel better. After 3 months with no improvement, I  wanted to do something, so I went back to the university to continue my studies. But it wasn't easy. I didn't feel good at all.  I lived on willpower. Intuitively I knew something was really wrong with my liver, but the doctors didn't believe me. That was the start of a battle which would continue for many, many years. According to the doctors it was all in my mind. I just had to live my life and enjoy it. I was a young woman and I had my whole life ahead of me.  Since staying at home wasn't a solution, for someone like me who had always been very active, I tried the best I could to live, to study,  to have a normal life. But it got more difficult along the way. After I obtained my law degree, I started my work at the court of justice. What seemed to be so easy for my colleagues, turned out to be a nightmare for me. To work all day with criminals and addicted persons was nearly impossible for me. I felt so tense and sick whenever I was near them, and their eyes haunted my sleep. I really thought something was wrong with me, because I didn't understood what was going on, and what the cause of these symptoms was. My illness progressed, my liver was in more trouble,  and it became more and more of a struggle to live a normal life with each passing day.  
In January 2004 I collapsed, and realized that it would be totally crazy to go on like this.  What I thought a week of solid rest would resolve, turned out to be the beginning of a 5 year confinement to bed. The functions of many internal organs declined step by step. I became over-sensitive to light and sound, my photographic memory completely disappeared, and I could hardly memorize anything. Every movement I made, every step I took felt like I had been running a marathon. 
I don't know anymore how many doctors and therapists I visited, but all the medical treatments I tried were without permanent results. I knew I was dying and one day, my doctor said, that if nothing changed, I would not live too much longer. 
That was the moment that I realized the medical doctors couldn't help me and, that if I wanted to survive, I had to do something myself. I had to become my own doctor. So I started to search for information on the internet. I had no idea where to start, and then one day, when I was so weak I was unable to help myself up in the bathroom for more than two hours, a feeling of desperation and total despair overtook me. I looked up and asked if there was anybody out there who could see or hear me, to please help me.
That was the moment my spiritual channels were opened further. I saw my own soul coming back inside my body, and I heard a voice. I had no idea what was happening to me at that moment, no one in my family or neighborhood had these kind of abilities, so I was not familiar with it, and in the beginning I thought the medical doctors were right after all, that I had lost my mind completely and had started to see and hear things.
But what did I have to lose? If I didn't do anything I would die. If I followed the directions that the voice was giving me on how to heal myself, maybe I had a chance. So I decided to follow the guidance. That is how they guided me to eat the right food for me, to take the appropriate medicine, to visit the right doctors for me, who finally could help me,  and who believed my story. That is how I met a doctor who was willing to do a specific test for my liver, and finally it was proven that my liver didn't detoxify properly, so all the toxins were stored in my body, my organs, my cells, my brain, my nervous system, with all the resultant symptoms. A long period of purification started, but it was slowly changing my situation. After all those years of being inside my house I was able to go outside once a week, I could make my own meals and I was able to move in a better way inside my house. I was on the right track.
In 2009 I bought myself a DSRL camera, because I needed to walk and train my muscles. However,  I probably had to stop every few meters, and I didn't want people asking me if I was alright. So I thought that if I brought a camera with me, people wouldn't ask me why I stopped all the time, and in this way I could slowly train my body. But after only one day with my camera in nature, the situation was already the other way around. I didn't take my camera with me because I needed to do the physical training, it was the camera, and my wish to photograph which forced my legs to walk. Photography gave me so much energy and joy, that it became the best therapy for me.
Then my spiritual guides sent me to Dr. and Master Zhi Gang Sha.
In July 2010 I received an email, with a description of the event with Dr. and Master Sha in the Netherlands, which would be held in October 2010. But it was 2 hours away from my house and I couldn't travel so long at that time. Nevertheless, I received the message I had to go to the event, but because I had no idea how to get there, I initially ignored the message. Three months later, I received another email with a reminder that the event of Dr. and Master Sha would take place in a few days. Again I received the message that I had to go, so I had no choice. I had no idea who Dr. and Master Zhi Gang Sha was, or what this man could do for me, but I had learned to trust my guides completely, so I knew I really had to go to that event. So I asked my guides for the strength I needed to get there and went to the event.
While I was sitting in the audience, waiting for the event to start, my guides told me that my search for health after those 17 years was over and that I needed to become a student of Dr. and Master Sha. I was totally overwhelmed and surprised by this message.  Even before the evening had started,  I really became curious about what was going to happen.   But as soon as master Sha started to teach my mouth dropped open.
All the information and guidance I had received from my spiritual guides in those previous years, was included in the teachings of Master Sha, but he also gave me the missing links and the information I was still looking for.  Now I truly understood why it was important to become a student, and  I wanted to find out how to become a student.
During the break I was so lucky to meet Master David Lusch, one of the top teachers and worldwide representatives of Dr. and Master Sha. Because of my very serious condition, he recommended that I attend the Soul Healing Evening the next day, during which event Master Sha would offer healings to the people in the audience. I slightly panicked because of the idea that I had to go back again the next day, but my guides immediately told me that I really had to go, so I said to him that I would come back the next day.
It truly was a miracle to me that I had the strength to go back again the next day. But as soon as the evening started I seriously got ill. I received the message that this was the way for me to have a personal conversation with Dr. and Master Sha, and that I had to be patient. So I waited patiently to see  what was going to happen.
At the end of the evening I indeed had the opportunity to meet and talk with Master Sha. All that I had found out about my health in the previous years, was confirmed by Master Sha, and he gave me a lot of new insights and information. He explained to me why everything had happened to me, what he could do for me and even more importantly, how I could heal myself and help others. I finally had found what I was searching for all my life. A very intensive period of time of self-healing, study and development of my skills then began, under his direction. It was not easy, yet it was the most beautiful time of my life.  I finally understood who I was, what gifts I was blessed with, what I had to offer to others and how I could develop my skills.
The gifts I have were no longer a burden, but rather the greatest blessings and the most important treasures I have. The soul healing techniques of Dr. and Master Sha were the solution to all my physical, emotional, mental and spiritual blockages, and those techniques helped me in every aspect of my life. Step by step I started to heal, got control of my life again and a whole new world opened. The world of being connected to Heaven, of having an open third eye, an open direct knowing channel and an open direct soul communication channel. All the questions I had were being answered on deeper levels, one by one.
I learned how to heal myself, how I could develop myself and how I would be able to help others in need. I learned how to use my spiritual channels and how to communicate with the soul world in a better way. I learned how to offer healing blessings to others and how I can become a channel for the Divine. After 2 years of study and practice and after being blessed by Dr. and Master Sha multiple times, I was able to achieve a significant change in my life and my health condition.
This was what I had dreamt of for so long. This was what the medical doctors couldn't help me with, to give me back my health. This is what was brought to me by Dr. and Master Sha and his unique soul healing techniques. And it brought me so much more. My life has totally changed. The life of my loved ones totally changed. And I am able to help others in a way that I could not have ever imagined. What I wanted to do when I was a child, helping others, but what I had no idea of how to do that, has become reality in a very extraordinary way. My life had changed in a way that is beyond comprehension.
The abilities, wisdom, knowledge and experiences I have, is something I would like to share with others, who are facing difficulties in their lives.
Soul healing can help you to transform your health, relationships, finances, intelligence and all aspects of your life. It is so simple, yet so profound. To open your spiritual channels is possible for many people if you learn how to do it. Anyone can learn how to communicate with your spiritual guides and the souls in Heaven. Every newborn baby has the ability to communicate and to see the soul world. As we grow older, many human beings lose the ability, but you can learn to communicate and to receive the messages of the soul world again. You can learn how to heal yourself and transform all aspects of your life. I can teach you how to use these soul healing techniques. Sometimes there is result right away, sometimes it takes more time and discipline.
It is not my intention to make you dependent on me. It is my intention to teach you how you can help yourself, how you can transform your life and how you can dissolve the blockages which you experience in your life. I can teach you how to bring more light and happiness into your life by using these simple techniques. Besides teaching you how you can help yourself, I can support your process by offering Divine Soul Healing Blessings, to help you move forward in a faster way.
I have been a certified Divine Healing Hands Soul Healer since December 15, 2011, have been certified as a Divine Soul Healing Teacher and Healer on october 19, 2014 and I am now in the training program to become a Divine Channel and Worldwide Representative of Dr. and Master Zhi Gang Sha. There are only 400 people in this training worldwide and I am very grateful and honored to be one of them. During this training I receive intensive training and deep teachings to develop my skills so I can serve others in a better way to become happier and healthier. 
Because of this intensive training my wisdom, knowledge and skills will always be up to date and develop further.
If you would like to know more about soul healing or if you are looking for a very effective way to transform your life, I invite you to read the information on my website or to contact me. I didn't receive my gifts only for myself. I received these gifts to serve others. It is my honor and pleasure to serve all those who ask me for my help.
You will also find more information on my Blog: My Soul Healing Miracle Journey to the Purest Light: About Hope, Healing of my Chronic and Life-threatening Condition and Happiness.