NEW: Receive coaching or healingblessings via videoconference via Skype and a Soul Healing Miracles book for free.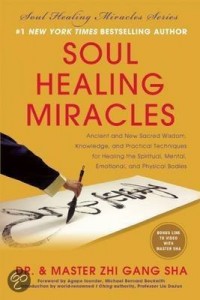 Lately I received some phonecalls from people who would like to know more about soul healing. They prefered to see me, instead of just talking over the phone, but the distance was a problem for them.
Now there is a solution, so the distance doesn't have to be a problem anymore, because I can offer the teachings and blessings via Skype or Telephone as well. In this way you can hear me or see me via webcam/videoconference, without the need to travel. For some people there is an additional benefit, because they can sit at home and fully relax and just enjoy the healing without the need to worry that they have to travel afterwards and need some concentration. The remote healingblessings are just as powerful as they are in person, and maybe even more powerful, because people can fully relax in their own environment.
Everyone who makes an appointment for a Skypemeeting for one hour or more or choses for a Healing package worth 100 euro minimum, will receive a Soul Healing Miracles book for free, as long as the stock lasts (delivery costs not included). Please contact me.