VOOR NEDERLANDS KLIK OP DE VLAG IN HET MENU
Topical issue:
Tao Healing sessions or coaching sessions can be given remotely. Therefore, the current social situation with the lockdown, or living in another country, is not an obstacle to receive help if you want to.
~ Living from your soul and inner strength ~
⭐️⭐️⭐️
⭐️ Are you looking for a solution to a particular situation?
And do you want to learn how you can work yourself in a spiritual and practical way to get to the core/cause of problems related to your health, your finances, your relationships or any other aspect of your life?
⭐️ Do you have any question about your life, to which you would like an answer / spiritual reading from the soul world or Akashic Records?
⭐️ Do you have a health situation where regular treatment methods do not offer you enough relief and are you open to spiritual healing?
⭐️ Do you want to learn how to make that important step from living from your mind (thinking) to living from your heart and soul (feeling / intuition)?
Or have you been working on this for some time and would you like to delve deeper into this matter?
⭐️⭐️⭐️
Soulfulness, Tao Healing and Soul Reading can help you realize all what you wish for.
Soulfulness is a powerful self-healing method. Tao Healing a form of spiritual healing. Soul Readings are channeled messages from the soul world, or specifically from the Akashic Records, who can provide guidance and answers to the questions you have.

Tao Healing and Soulfulness were brought to the West from China by a physician, doctor and master Zhi Gang Sha. In China, tens of thousands of people a day were helped. Now many people worldwide use these holistic spiritual methods in a succesful way. There are many success stories all around the world.
I too have obtained my own success story through these methods after I was introduced to them in 2010. The doctors in the Netherlands had no hope for me at that time, because there was no effective medical treatment available for the condition I had been diagnosed with. That was the moment I started looking for other ways and came into contact with soulfulness and Tao Healing.
The medical world had no solution at all, but a lot was possible through the spiritual way!
"Believe in miracles. I have seen so many.
They came when every indication would say that Hope was lost.
Hope is never lost!"
~ Jeffrey R. Holland ~
Tao Healing and Soulfulness brought me hope at first, but over time I noticed change step by step and finally both methods brought me to the light at the end of that long dark tunnel where I have been for so long. That it is really effective can be seen from the fact that I have been given "extra time" for more than 11 years now. My whole life has changed in a positive way through these methods.
Deeply impressed by these results, I wanted to make more people familiar with these 2 powerful methods and that is why I started the training. My spiritual channels have been open all my life, but during this training I learned to use them in an effective, accurate and comprehensive way. I communicate daily with the soul world to obtain guidance, advice, information for situations in my own daily life, or for the people who ask me for help.
My life experiences and the comprehensive knowledge I gained through years of training as well as through the channeled messages, I now pass on to anyone interested in it, through personal counseling or group meetings. As a channel for the soul world, I can pass on messages and soul healing from the soul world and I can help you with the knowledge and practical techniques with which you can give your life direction.
For many years I have guided others in this way and it always means a lot to me to hear and see their results.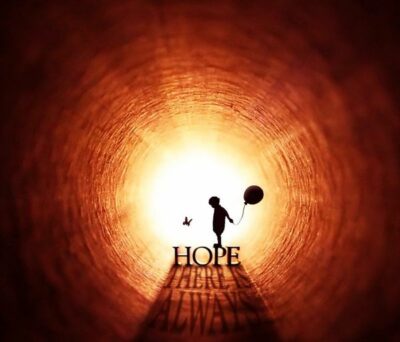 On this website and on my blog I share a lot of information about Soulfulness and Tao Healing, so you can get an impression of what it is all about and use it to enrich your own life.
Do you have a question about something in your personal situation or do you want to develop yourself spiritually, please contact me without obligation to discuss if and how I can help you.
⭐️ Let the Magic Begin! ⭐️
Kind regards,
Barbara Kuipers