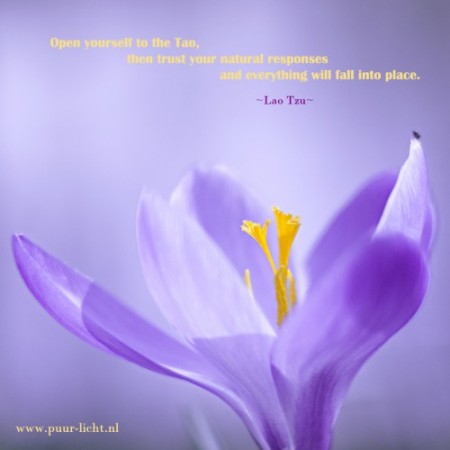 I am a certified Tao Hands Practitioner since December 15th, 2011.
What is a Tao Hands Practitioner?
A Tao Hands practitioner is someone who developed the skills to align the soul, heart, mind and body and who supports others in maintaining their health, happiness and succes in life. A Tao Hands Practioners uses a very unique form of soul power, a healing transmission called Tao Hands.
What are Tao Hands?
Tao Hands™ is a special transmission offered by dr. and Master Zhi Gang Sha to help humanity, animals, nature and more. Tao Hands carry the power to bring light to help you heal and transform every aspect of your life.
This transmission of Tao Hands, has empowered me to offer soul healing blessings for self-healing and to help others to transform physical conditions, emotional conditions, as well as relationships, business, finances and more. Tao Hands blessings can be offered to individuals or a group, in person or remotely.
Tao Hands are able to offer a highlevel pure frequency and vibration with love, forgiveness, compassion and light, which remove soul, mind, and body blockages from every aspect of life, including health, relationships, finances, business, intelligence and more.
Why Are Divine Healing Hands Released to Humanity at This Time?
Mother Earth is in serious transition
This transition could be much more serious in the next twelve years
Light and Healing is needed to remove the suffering of humanity and bless every aspect of life in this historic period.
The Power and Significance of Tao Hands
Tao Hands can bless any aspect of your life, including:
the spiritual, mental, emotional and physical bodies
relationships
finances
intelligence
energy centers and chakras
spiritual channels
your energy, stamina, vitality and immunity
purify and rejuvenate the soul, heart, mind and body
to bring love, peace and harmony to you, your loved ones, your family, organizations, society, cities, countries, Mother Earth and countless planets, stars, galaxies and universes
With regular Tao Hands Blessings, life challenges may be transformed, as Tao Hands Blessings nourish greater alignment with your true nature. This alignment is a key to success in any aspect of life. I am honored to serve you through offering Tao Hands Blessings. Please contact me if you would like to know more or would like to experience the power of the Tao Hands.
Sick child
Dear Barbara, thank you so much for helping my son Jakob.
It was one evening, when he woke up again and felt totally sick. He threw up two times and looked and felt very very sick. As an osteopath I put my hands on his abdomen to feel the tension is his organs, and there was a lot of tension in his stomach. I was connected with you on skype that evening and you were so nice to offer him a Soul Healing Blessing. When you started with the blessing I saw white light all around him and entering his stomach. I could see darkness being removed from his stomach. Then he threw up a third time, which brought great release and after that he fell asleep again, very peacefully. He looked so much better. When I felt for the tension in his stomach it was totally gone.
It was very interesting when you shared the images you saw during the blessing that were very similar to what I could witness. I am so grateful that you could help Jakob that night, and I am very grateful for the possibility of Soul healing Blessings. Isn't it beautiful that someone can sit in her living-room in the Netherlands and help a little sick boy in Austria?
On that evening I could see again that for Divine Soul Healing there is no distance, because we are all connected!
So thank you again, and I hope that you can help many other kids or adults or even pets!
Love you,
Barbara S., Graz, Austria